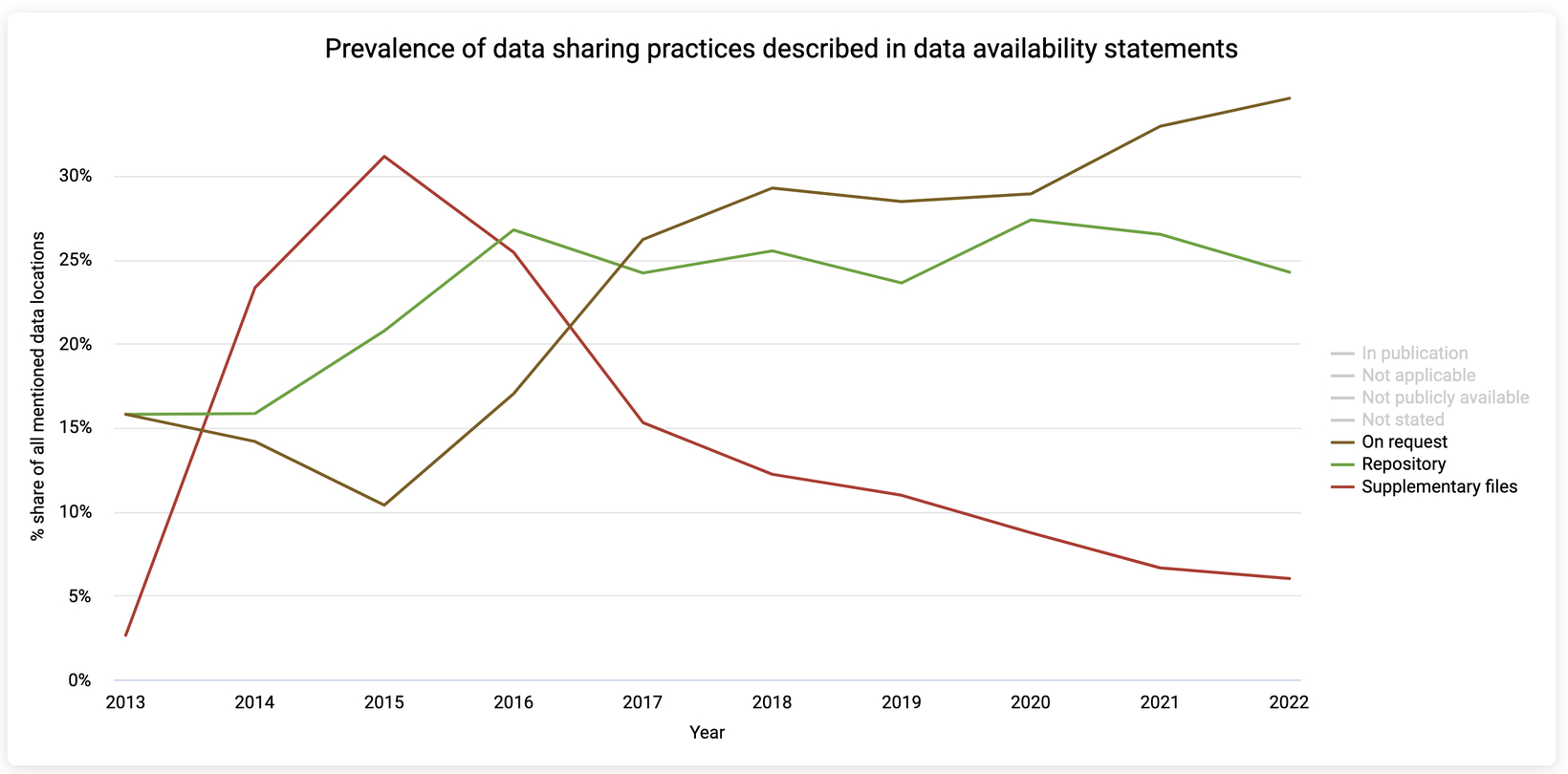 DATE:

AUTHOR:

Dimensions product team
Dimensions Research Integrity, Version 0.2.0
DATE:
AUTHOR: Dimensions product team
Summary
Version 0.2.0 of the Dimensions Research Integrity app features several improvements requested by users since the app was launched. We have added new filters to the filter panel, improved drill-downs (what happens when you click on a data point e.g. in a line graph), introduced more ways to focus on open access publications, and added a user guide that explains basic functionality of the app.
New Features
New Filters

We have added three new filters to the app:
In DOAJ Journal can be used to filter any report in the app to only show research articles that were published in a journal that is in the Directory of Open Access Journals

20 article minimum will filter out entities from visualisations that account for fewer than 20 of the research articles that match your filters. This mitigates the problem that organistions, journals, fields of research and so on with only 1 publication matching your filters may score 100% for several Trust Markers

Open Access category allows you to filter reports to only include research articles that fall within a certain category (e.g. Gold, Green) of Open Access publications
Better Drill-downs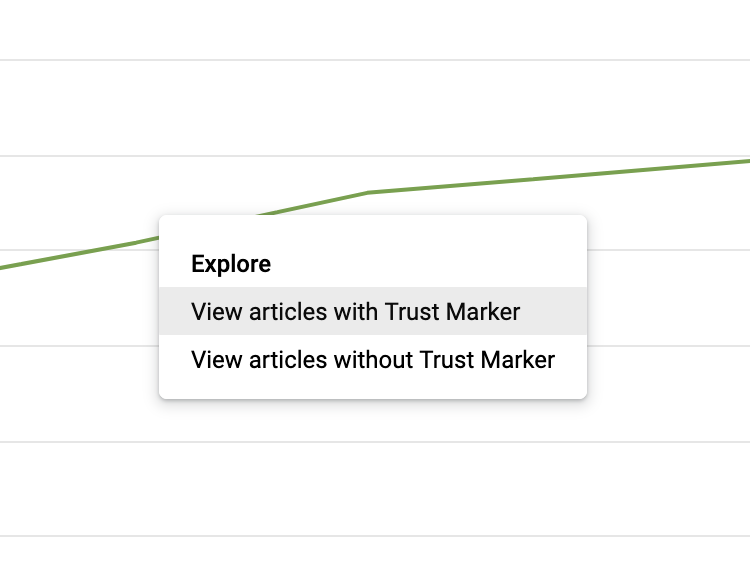 Upon clicking on a data point within a visualisation or table, it is now possible to choose to see the data for
Articles that have the Trust Marker related to the visualisation

Articles that do not have the Trust Marker related to the visualisation (new!)
New Open Access Column in Journal Tables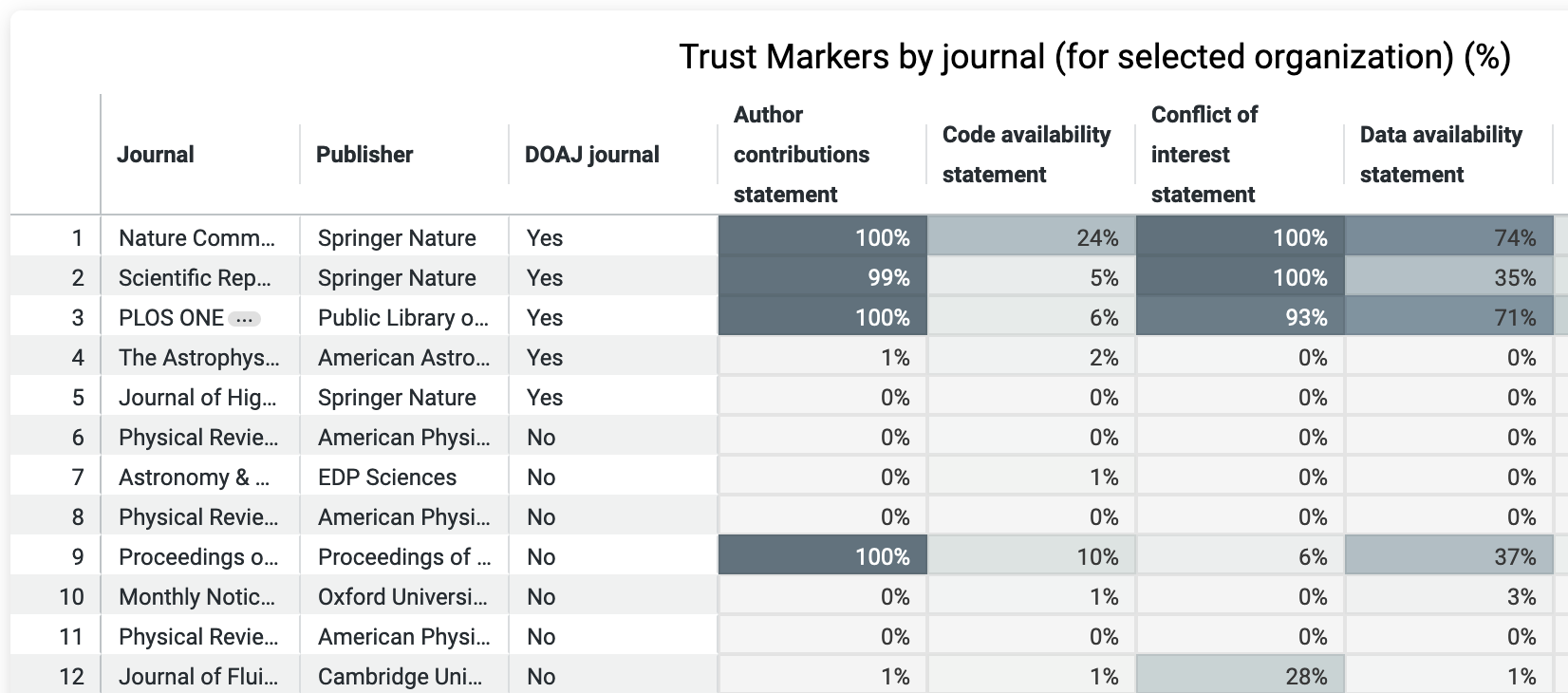 In addition to the new In DOAJ Journal filter (see above) we have also added a column to all tables that relate to journals, displaying whether the journal is in the Directory of Open Access Journals.
New User Guide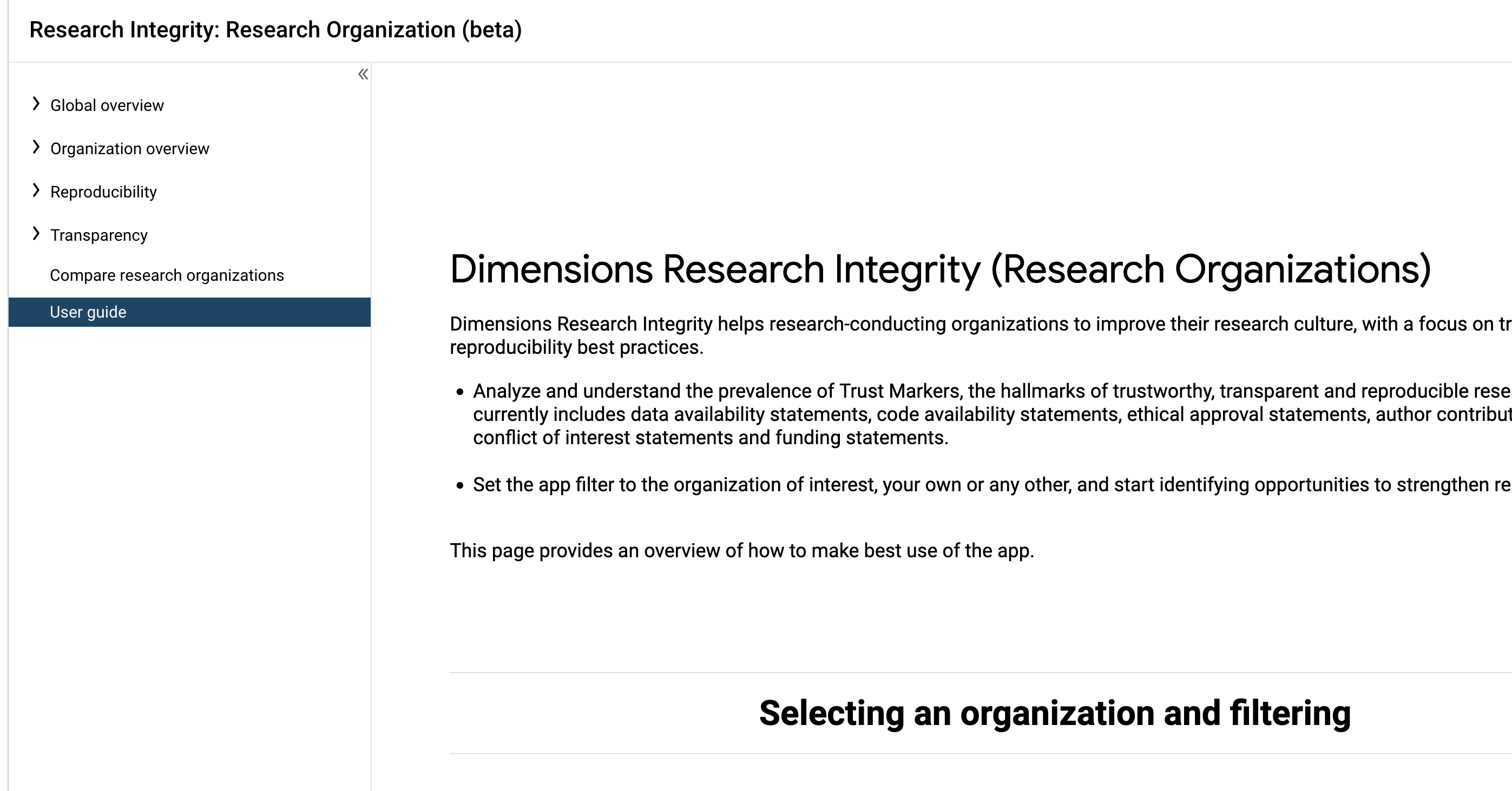 Finally, we have introduced a new section to the app: the user guide. This is where new users can learn the basic functionality of the app and experienced users may learn a few new tricks.